Last month, I saw the Domoto Kyoudai episode with SCANDAL as the guest, and I found it really funny so I tried subbing it! ^^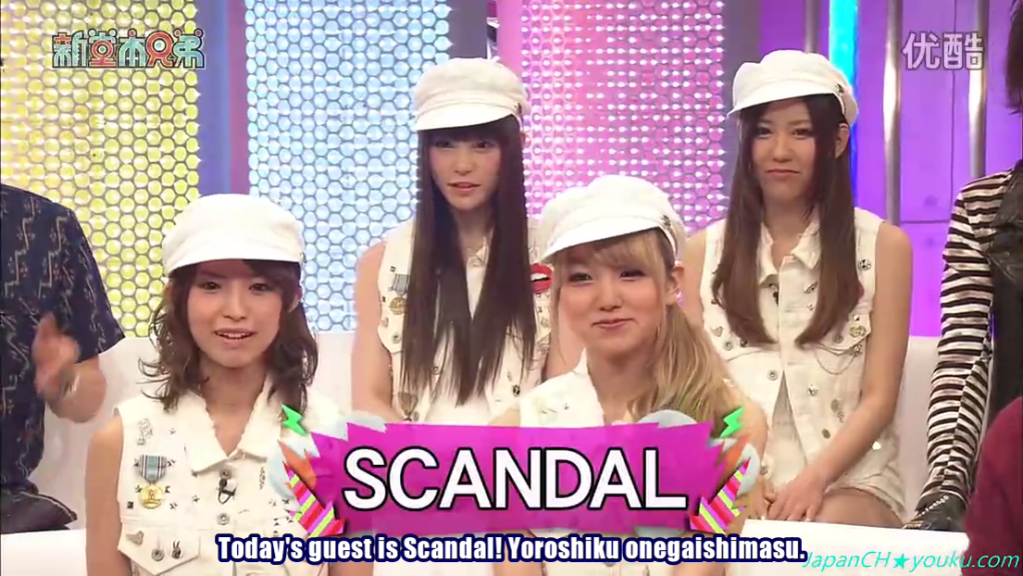 I found myself kind of regretting starting the whole thing, since translating the comments on the food was rather challenging. >_< There was one line I really wasn't able to translate, 'cause I couldn't quite catch what the commentator said since she said it so fast. It was in the insert part anyway, so I hope you guys don't mind too much. ^^' Also, I apologize if you find any typos! I worked on this myself, so I may have missed a few. If you see some, please do tell me so I can edit it. :D
Anyway, here are some things to look forward to in this episode: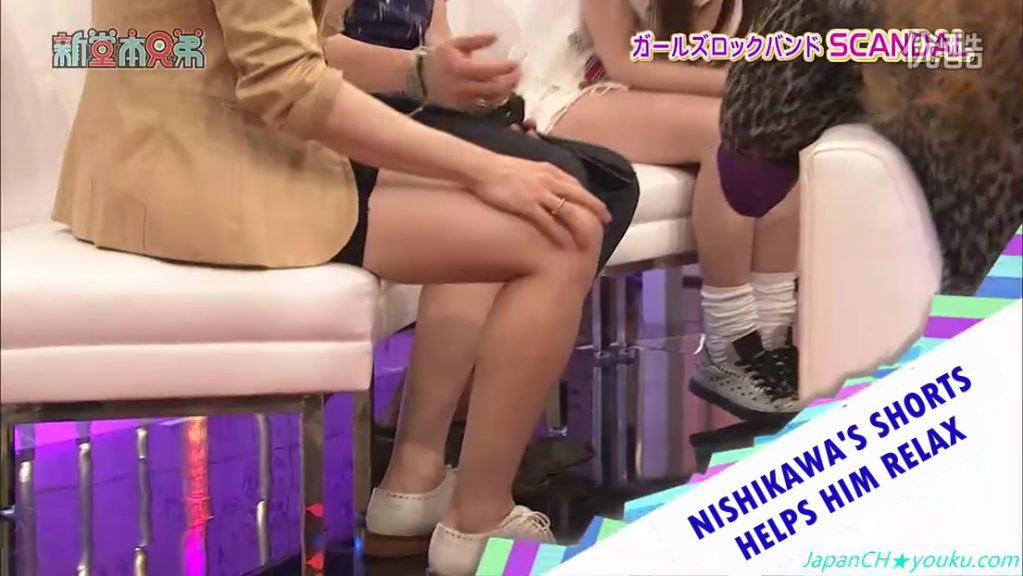 Nishikawa's shorts (and flawless legs *coughs*)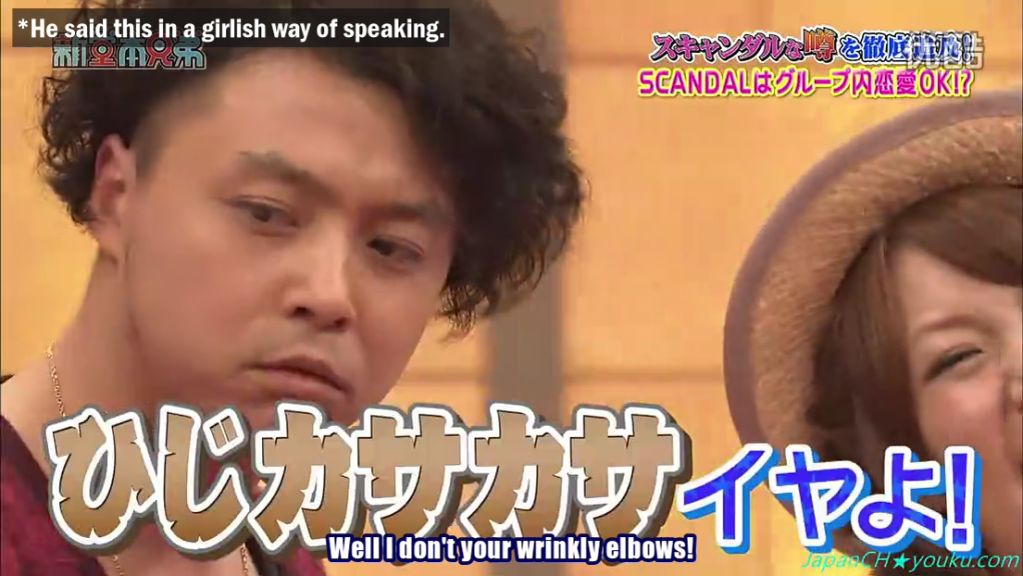 Tsuyoshi telling someone that he doesn't like his wrinkly elbows?!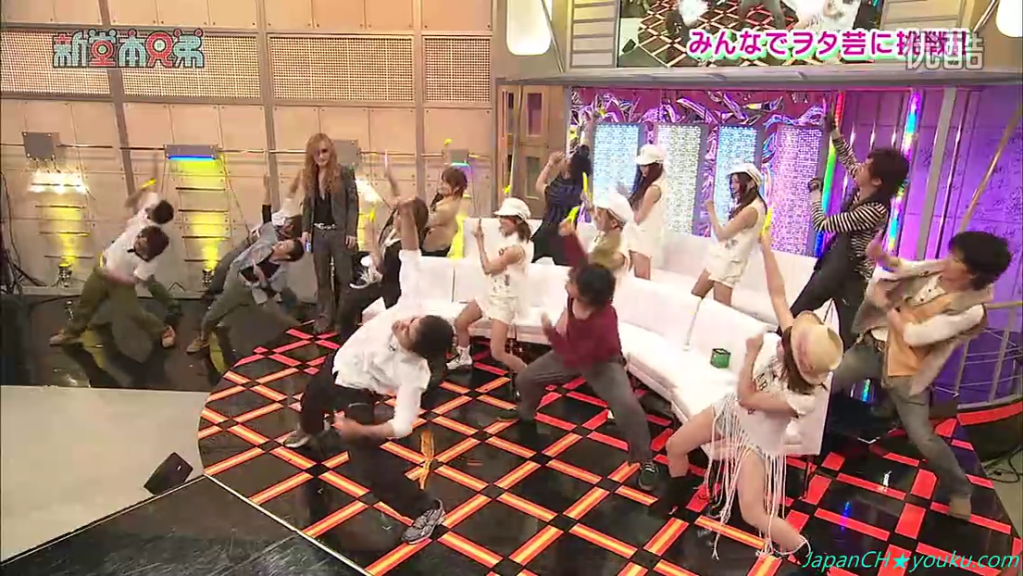 The whole cast doing some wota-gei. Watch out for Tsuyoshi especially. XD He was rather into the whole performance (while Takamizawa was looking all lost). XD
The Genkai Lovers performance, especially the guitar part with Takamizawa and Mami. I also loved the part were Haruna sings "Genkai made, genkai made, akiramenai~".
Softsubs for the raw 25:44 minutes long
Softsubs Download Links:
Mediafire
Filecloud
Raw file (uploaded by
simuntu):
HERE
.
Softsubs for the raw with 26:12 minutes long
(Special thanks to lightblue for the adjusting the timing and uploading the file :))
Softsubs Download Links: Mediafire
*I don't know where the raw file for this is though. :O If anyone can tell me where this raw file can be found, it'd be a great help! :))
Note:
If you're using a different raw, the timing of the subs should be correct as long as the duration of the video you're using is 25:44 minutes. I can't guarantee the placing of the subs though if you get the video from somewhere else. Feel free to edit the typesetting or the timing, just don't remove the credits. ^^
Please don't reupload the file or repost the softsubs download link. Just link back to this post instead. :)
Additional note There was this part where Rina looks (rather accusingly) at Nishikawa. That was because they talked about the same topic in Nishikawa's show, Ienomi, which you can watch online
HERE
. Someone has also kindly translated it
HERE
. :) It's a must-watch, if you're a fan for Scandal. ^^
Want to say thanks? Give me a web clap by pressing this button here
Comments are appreciated. ♥